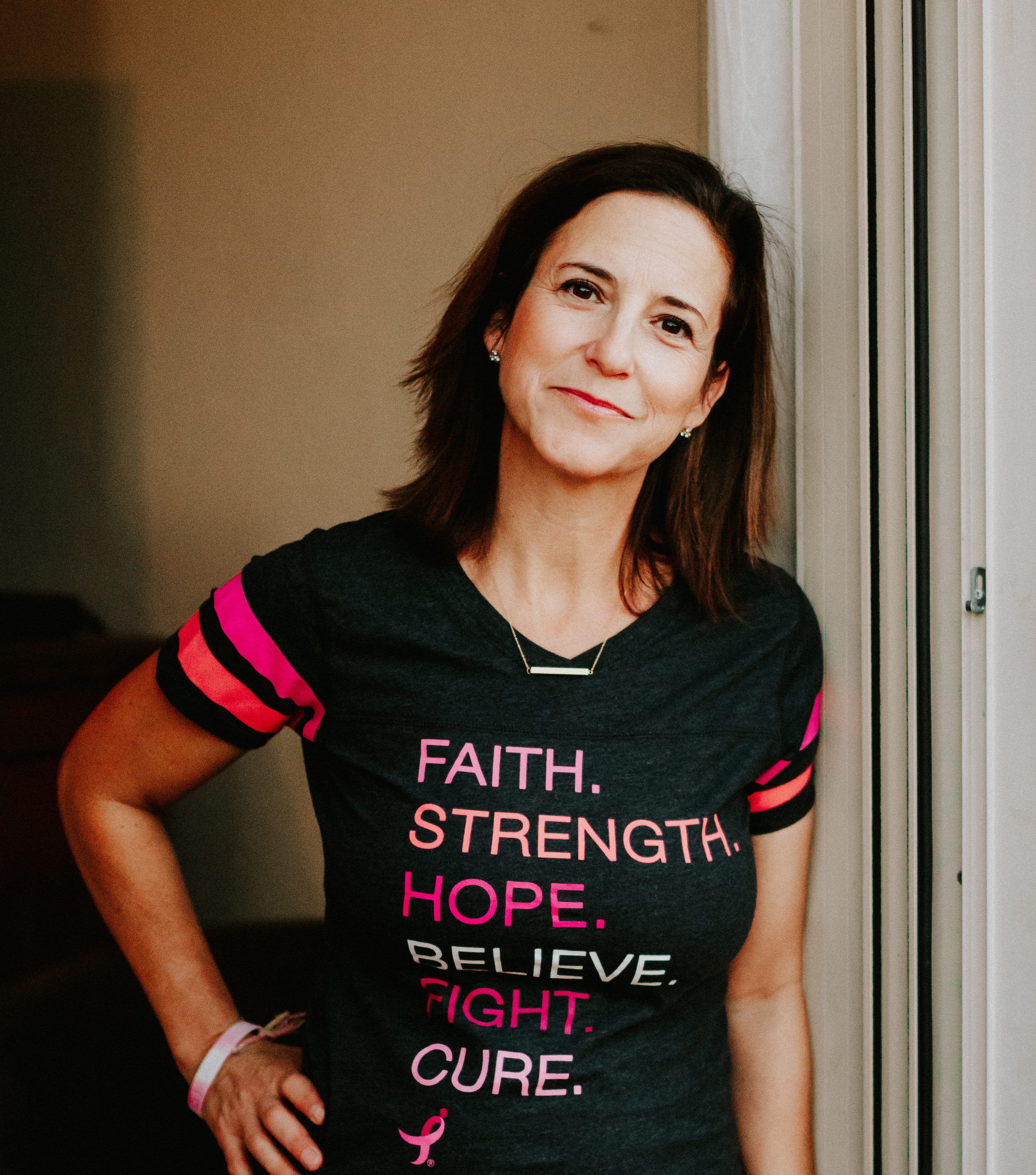 I'm a glass-half-full kind of girl. I look for silver linings and signs from God. I love to be a champion, a cheerleader and an inspiration to the people around me – though it's important to note right up front that I'm far from perfect at this (or anything), and in fact there have been seasons in my life during which I have hurt people I loved…
I'm a wife to a great and oh-so-challenging man, and though I've failed at being a wife more times than I've succeeded, I'm practicing every day, learning as I go, and hopefully getting better with age, like a fine wine.
Professionally, I have flitted around: journalism, sales, marketing, real estate, and now nursing school. My path may appear aimless, but there is a common thread of wanting to serve, to teach and to inspire.
Of all the jobs I've had, being a Mom is my most important and very favorite one. I have three amazingly beautiful, smart, creative, sassy and strong-willed girls – Yes, all three of them, each in her own unique way!
Most recently, I have become a Breast Cancer Survivor, though I hardly feel I have the right to call myself that since they caught it so early and I have suffered so little from the disease compared to others. But this – this "devastating diagnosis" – has become my most unexpected gift.
As I've begun to write about this journey in my quirky, way-too-open-and-honest way, I've noticed that my writing has touched a chord with people, and I've been able to inspire more people than ever before in my life.
So, my goal with this blog is to do more of that: share stories, educate, and inspire people to live their best life, be their best self, love with all their heart, and find beauty in their darkest days.
I have come to learn that We are all a Piece of Work, A Work in Progress, and Work of Art, all at the same time. We need to treat one another – and ourselves – with grace, forgiveness and love. We must focus on what we love in any situation, rather than what we don't love. We must envision what we want, and not spend so much time worrying that what we fear most will come to fruition. We must believe the best about one another and build each other up instead of tearing each other down.
I used to believe in "no regrets," but today I know that regret is often part of a real life. Even though I have made choices I can't help but regret, God can make miracles of our messes, and it is never too late to turn around and come back home. Humans can't always forgive, but God will always welcome us with open arms. We are never too far gone.
Also, it's never too late to try something new, or even reinvent yourself!