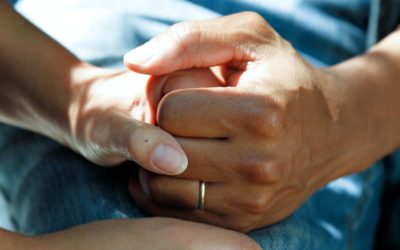 His breaths had slowed to such an interval that by the time they stopped, I stood there for several minutes with my hand on his chest to be sure that it was no longer rising and falling. I wasn't entirely sure he really was gone until the nurse came in with her...
read more
After earning a BA in Journalism from the University of Arizona, I worked as an Editorial Assistant and Reporter for the Associated Press. 
I especially loved to write feature stories about people.
 I went on to work in sales and marketing, using my writing skills to create sales copy, marketing pieces, blog articles and website content for companies in several different industries. 
Today, I'm available for guest posting, professional freelance writing and certain editing projects.
People love the engaging way I tell stories and my ability to make complex subjects interesting and simple. 
I am particularly passionate about health and wellness, nursing, real estate and homes, women's issues, family and relationships, travel and Breast Cancer.
I grew up in the Real Estate business, listening to my dad conduct sales calls from our home and following him along on client meetings and open house tours.
Although it wasn't anything I saw myself doing, I became fascinated with the Real Estate industry while living in New York City as a young adult, so I decided to get my Real Estate license.
After working in New York for a few years, I moved back home to AZ and continued in Real Estate. I earned a living by helping people achieve their goals of home ownership for more than 20 years. Home searching, buying, selling, staging, and organizations are still a bog passion of mine.
My husband, Michael Tantone Patriot Realtor joined me in Real Estate in 2017. He's particularly passionate about helping heroes (Military, first responders, healthcare workers and teachers) buy and sell homes.  
Diagnosed with early stage breast cancer in September 2019, I was forced to take a break from the frenetic pace of my life and focus on what was most important: family, faith and health.
I started sharing my experience with friends and family on my blog and social media and found that people found my positive spirit inspiring.
I quickly realized that all my training, schooling, self-development work and life experiences (i.e years of theatre performance) had uniquely prepared me to take what I knew and teach it to others.  
I could teach people to find and focus on the gift in their grief, the silver linings in their gloomiest circumstances, the blessing in the pain.  I love helping people become their best selves. 
"We are all a piece of work, a work in progress and a work of art, all at the same time."